Access M-Files From
Microsoft Teams
Everyone working with M-Files knows the pain of sharing a document or object with their colleagues over Microsoft Teams. The M-Files client URL is not clickable in the chat! Therefore, the user must manually find the thing in their client with only the object name and ID for reference. This workflow does not amount to an excellent user experience.
CtrlConnect for Microsoft Teams makes this workflow a breeze. Then some, by adding M-Files clickable links and search capabilities directly to the chat in Desktop, Web and Mobile. A user can even do most of their work without ever having to leave the comfort of Microsoft Teams.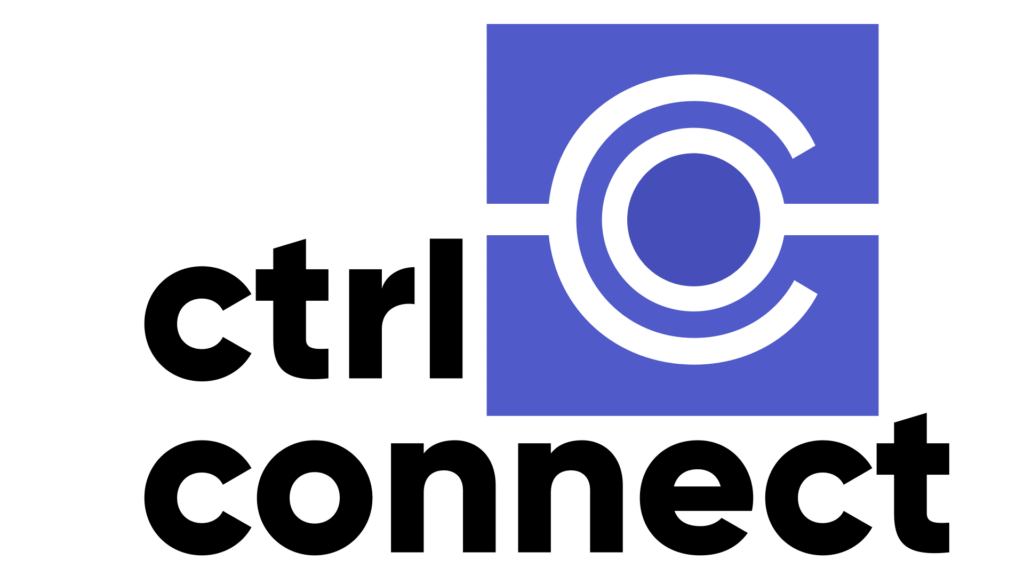 Make M-Files Clickable Again
The classic "M-Files://" links, among other custom URLs, do not work when pasted into Microsoft Teams. Our solution, sadly, cannot magically make the M-Files client URLs clickable as this is a technical limitation on the platform. However, what our solution can do is find the information from the M-Files and generate a Microsoft Teams "Card" with clickable Client buttons.
The buttons shown for each card are customisable to suit every need. Whether to show the classic "Open", "Show", and "Metadata" buttons or a URL from the object's metadata is up to you. Each card boasts the same object icons that you expect from the vault, increasing the visibility of different object types.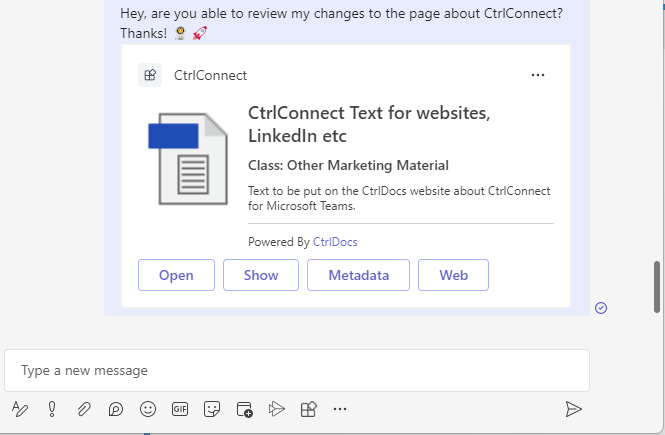 Sign up for our Monthly Newsletter
Users authenticate seamlessly with M-Files using Microsoft Teams and Azure AD. Any search and link action is established using the user's identity and transparently forwarded to the M-Files server. CtrlConnect brings peace of mind that any user can only see what they are allowed to see.
Find your files without ever leaving Microsoft Teams
Users can paste links directly into Microsoft Teams and let CtrlConnect do its link magic. However, suppose they are writing a message to a team member or want a quick way to find a document they were working on. It can be cumbersome having to open a separate application, search and manually grab a link to paste into Microsoft Teams.
CtrlConnect brings M-Files search capabilities directly to Microsoft Teams' chat and commands bar. Click the CtrlConnect button or mention the bot by name, start typing and select the object to be shared. The search makes it easy to find things recently accessed by the user. Multiple search tabs cater to any use case; show all active published documents, sales events, and overdue assignments.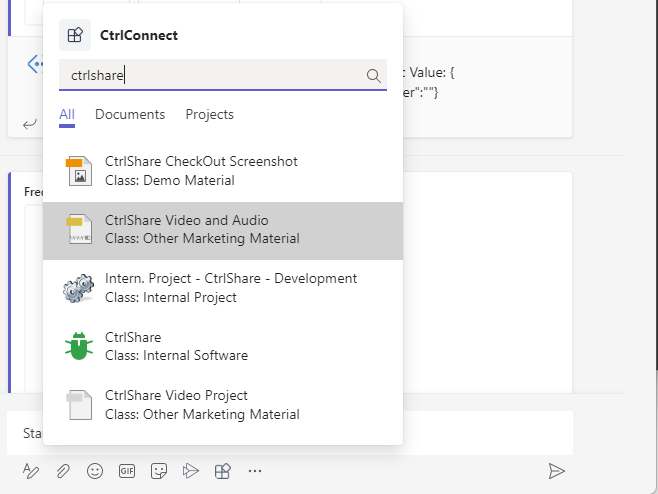 Integrates with other solutions
Using custom button layouts for link unfurling, CtrlConnect is well suited to integrate with other solutions where there is a URL saved as metadata on the object. Our own co-authoring solution CtrlShare integrates exceptionally well with CtrlConnect as an example. A button to open co-authoring is immediately available to the user when a document is in Microsoft OneDrive.
Ready to See and Test Our Solutions for Real?
The best way to really understand what a solution is about is to see it in action for yourself. We will do our best to understand your business needs, demonstrate relevant solutions and help set up a demo environment so that you can try for yourself.