Custom Hyperlinks for
M-Files
The standard M-Files hyperlinks provide an easy way to share a document or any object with a colleague quickly. You get most of the information needed at a glance regardless of using the Mobile app, a browser or the M-Files client. But what if you want to go beyond?
FancyLinks for M-Files provides a great way to create custom hyperlinks for every occasion; add some flair with Unicode emojis, add metadata or create special URLs that work in Microsoft SharePoint too!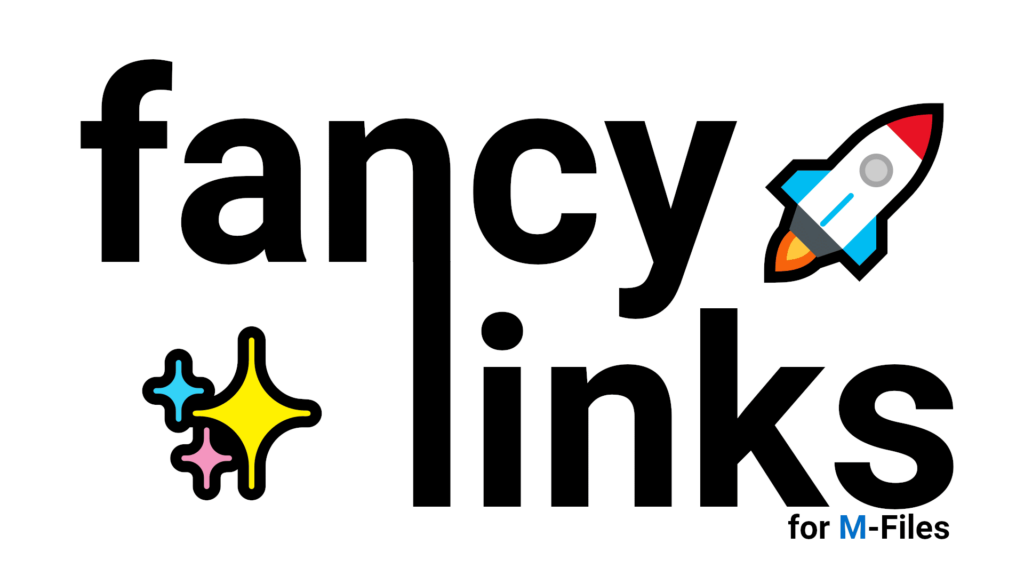 Go Beyond Standard M-Files Hyperlinks
FancyLinks is a powerful and versatile M-Files Desktop and Web application that lets you create custom templates for M-Files object hyperlinks. With FancyLinks, you can easily create templates that include any M-Files link type (open, show or metadata), additional metadata, HTML formatting, and even emojis! 🌟🥳
FancyLinks offers a range of powerful features to help you get the most out of your hyperlinks. For example, you can create customizable link templates for different object types and classes, depending on property conditions. This means you can tailor your links and provide the necessary information for any use-case.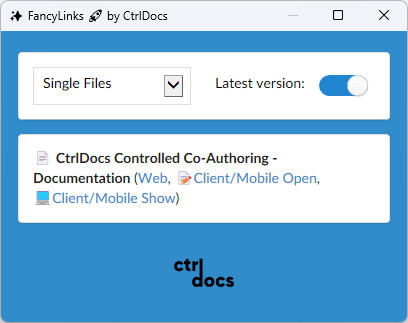 Version Specific Link Templates
In addition to customizable templates, FancyLinks also offers link template variants when creating links to a specific version of an object. This variation is advantageous if you want to include version information in the link, such as the date and time the object was last updated, the major and minor of a governance document, or the deadline of an assignment. Including additional information allows you to keep track of changes at a glance and ensure that instructions and documentation link to the correct version.
HTML formatting is another key feature of FancyLinks. With HTML formatting, you can customize the generated links to your specification, giving you complete control over the appearance of your links. Custom formatting means you can create links that look professional and match the branding of your business. You can add custom colours and styles to your links to make them your own.
FancyLinks makes it easy to create links that open objects and documents directly instead of showing them in a view. This shortcut reduces the number of clicks required to view the contents of a document, making accessing the information you need easier and faster. This is especially useful if you are working on a project or task that requires quick access to multiple documents.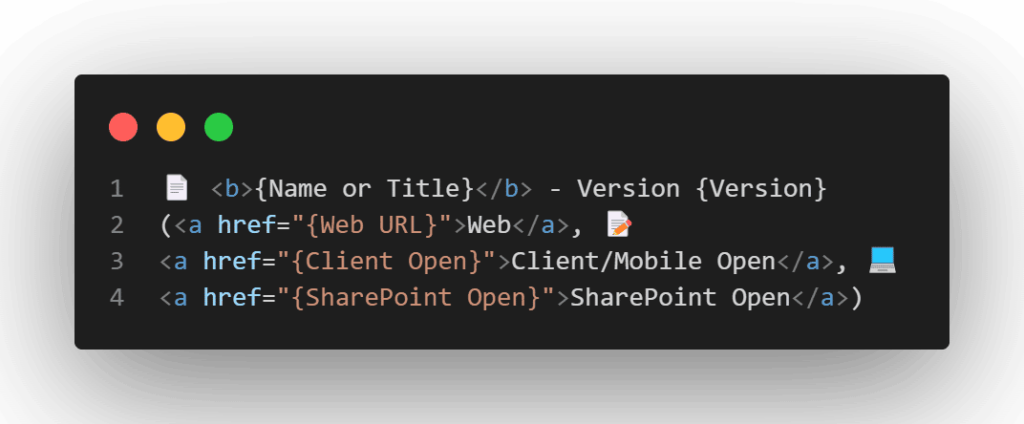 📄 Product Specification – Version 5 (Web, 📝Client/Mobile Open, 💻SharePoint Open)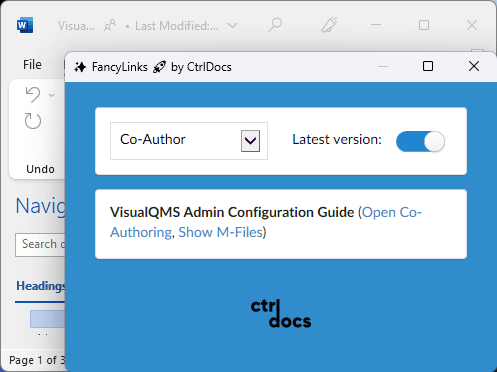 Goes Perfectly With Our Other Solutions
FancyLinks integrates seamlessly with other applications, providing even more functionality and convenience. For example, when used with CtrlShare, a Microsoft OneDrive Co-Authoring integration for M-Files, FancyLinks allows you to create custom links that integrate a direct link to the co-authored OneDrive document. This enables you to collaborate with your team members in real time and ensure everyone has access to the correct document version.
FancyLinks also integrates well with CtrlConnect, an M-Files integration for Microsoft Teams. When used together, FancyLinks and CtrlConnect allow you to paste hyperlinks from M-Files into Microsoft Teams and have additional information about the object appear in the chat. This makes it easy to access and share important information from M-Files, without leaving the Teams interface. Using these applications together can save time and improve your team's productivity, as you can access and share information without switching between multiple applications.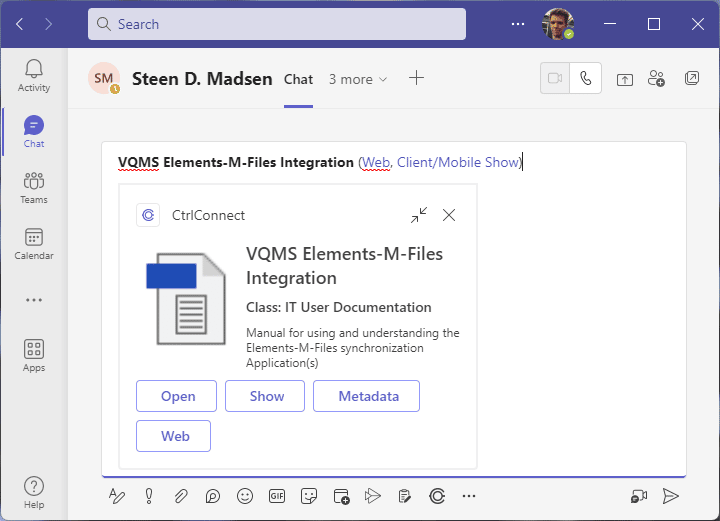 Get Started For Free Today!
In addition to these powerful features, FancyLinks is free to use and comes with a knowledge base portal and an affordable support package. You can get the support you need to get the most out of your application without worrying about expensive fees. The knowledge base portal contains a wealth of information and resources, including tutorials, FAQs, and user guides, that can help you learn how to use FancyLinks and take advantage of its features.
Overall, FancyLinks is a versatile and powerful application that can help you create custom hyperlinks for M-Files objects and integrates seamlessly with other applications to provide even more functionality and convenience. Whether you're looking to create professional, informative links or to integrate your M-Files data with other applications, FancyLinks has you covered.
Ready to See and Test Our Solutions for Real?
The best way to really understand what a solution is about is to see it in action for yourself. We will do our best to understand your business needs, demonstrate relevant solutions and help set up a demo environment so that you can try for yourself.
Sign up for our Monthly Newsletter