We deliver Controlled Document Solutions based on &
Analyze your
Business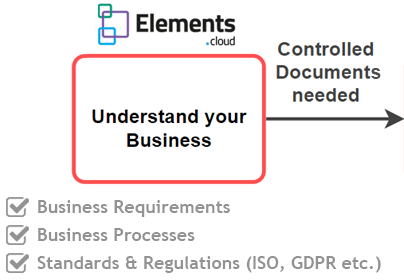 Manage your
Controlled Documents

Deliver content
where your Users are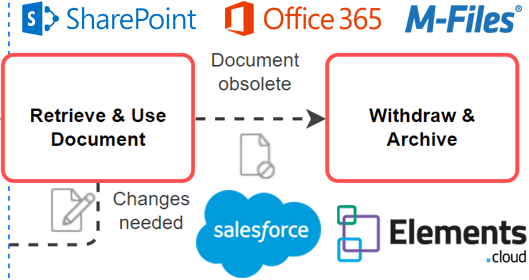 With Pre-Configured solutions using the best technology available!
| | | | | | | |
| --- | --- | --- | --- | --- | --- | --- |
| Template Manager | Fast Search on all content | Role-based Access Control & Permissions | Version Control, Version History & Change log | Workflows & Automation | Pre-configured or Custom Approval flows | Help & Support |
CtrlDocs

for
Elements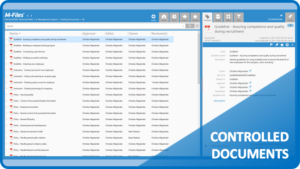 Pre-configured extension for managing & publishing controlled documents for your URL Library. Ready for immediate implementation!
Elements is a fantastic solution for understanding your business and distributing process knowledge to everyone in your company. CtrlDocs can extend Elements with equally fantastic Controlled Document capabilities.
Visual Processes
for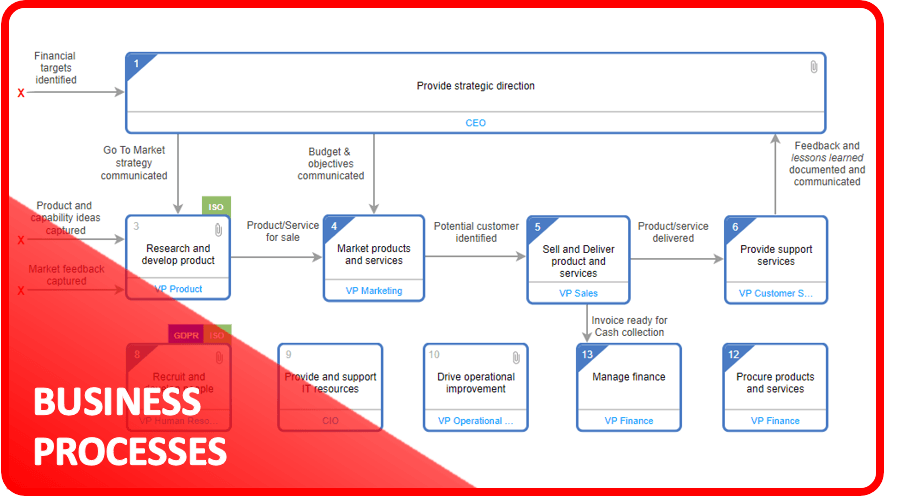 Interactive diagrams in M-Files have many uses, such as improving documentation, user training, process execution & more.
M-Files a fantastic solution for Information Management. If you want an equally fantastic standard solution for process documentation & analysis with many use-cases for End-Users, Process Owners and Admins, then look here!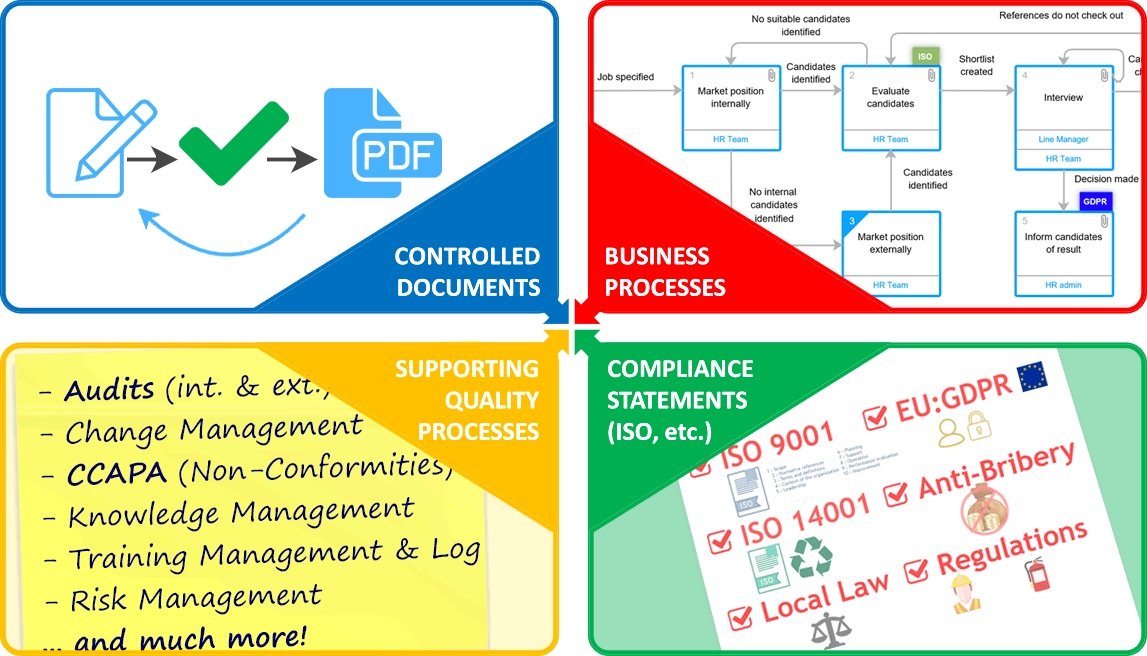 Visual QMS is a Full Quality Management System with visual representation for End-Users, Process Owners & Auditors.
Integrated management of Process Documentation, Controlled Documents & Compliance Requirements (ISO, GDPR, etc.) – with visual distribution to the right people, at the right time. Modular & Ready-to-Use.
Get a Personal Demo
Let us start a conversation by booking a Personal demo based on your needs. After that we can Set Up a Trial for your team.
By submitting this form, you consent to us contacting you to oblige and follow up your request.
---
Get in contact
e-mail: [email protected]
phone: +45 36 98 87 74
We would be happy to to discuss your needs, schedule a demo and/or set up a trial version for you.
Please read our Privacy Policy for more info.
Ctrldocs ApS | Høyrups Alle 26, 2900 Hellerup, Denmark | CVR 28123981