CtrlSync - Connecting the M-Files Sample Vault and Microsoft Teams#
In this tutorial, we will show how you can use CtrlSync to connect the M-Files sample vault to a MS Teams resource.
There are some prerequisites for this tutorial; we assume that you are familiar with M-Files Vault administration and that you have access to install a version of CtrlSync.
We also assume that you have access to your company's installation of Microsoft Teams, i.e. that you have access to your company's Microsoft Azure administration tools, since CtrlSync requires that you add it as an Azure application on your company's cloud.
The focus of this tutorial is to familiarize you with the interoperability between M-Files and MS Teams that can be facilitated with CtrlSync.
The Sample Vault#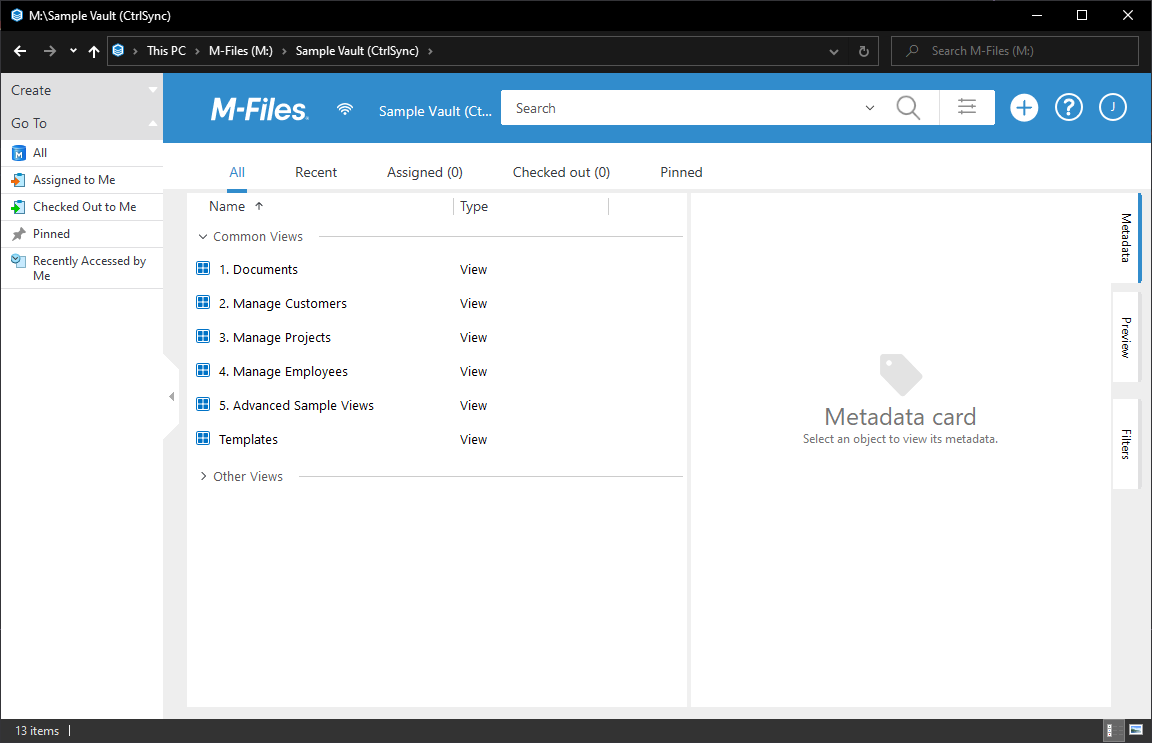 The M-Files Sample Vault might be familiar to you already. It is a very basic example of a CRM system, used to manage customers, projects, employees and invoicing, all of this is available through the different views baked into the vault.
We will not be changing the structure of the Vault much, but instead we will focus on simply ensuring that documents shared on Teams are persisted in M-Files, so that no information is lost.
But before we get ahead of ourselves, we need to install the CtrlSync application.
Installation and Configuration#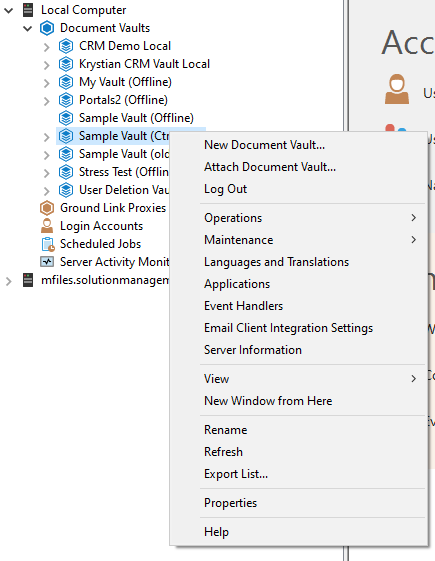 We assume that you already have a copy of the CtrlSync .mfappx file. To install it, open the M-Files administration application and locate the sample vault. Right-click to open the context menu and select 'Applications'. Then, pick install and select the CtrlSync .mfappx file from your file system. Select the license and add that to the CtrlSync application as well.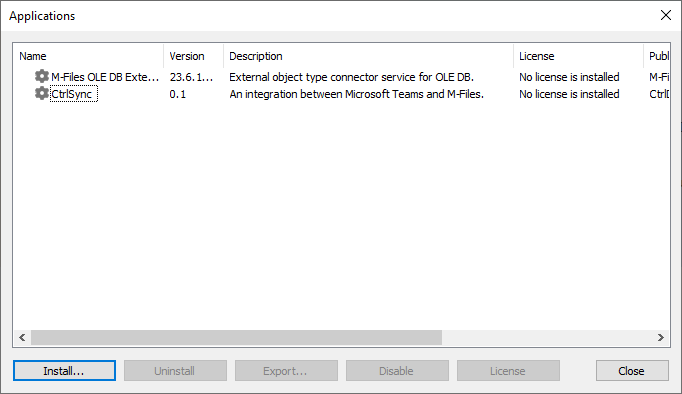 Close the application menu and agree to restart the Vault.
The confirm that the application was installed successfully, open Configurations > Other Applications > CtrlSync. You should be met with the application dashboard.7